Customer experience is key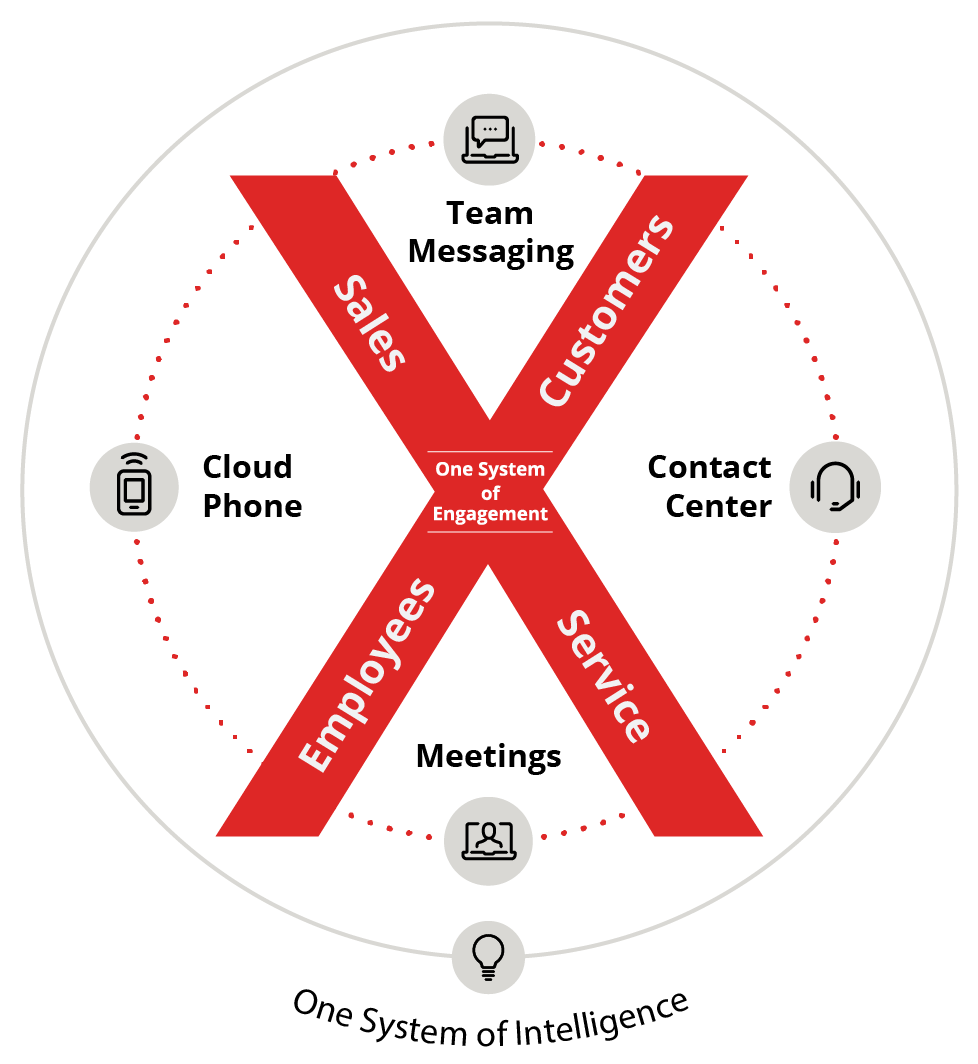 Businesses believe customer experience is key to their success, very few have a communications infrastructure that enables best-in-class customer interactions. Many businesses today have on-premise, siloed point solutions for phone, video meetings, collaboration, and contact center. 8×8 changes this paradigm with X Series. X Series transforms the customer experience by enabling customers and employees to interact in one system of engagement. Businesses can now optimize valuable moments of engagement with one set of data in one system of intelligence. The results are faster time to resolution at a lower cost and a better experience for customers and employees, leading to less churn and more revenue.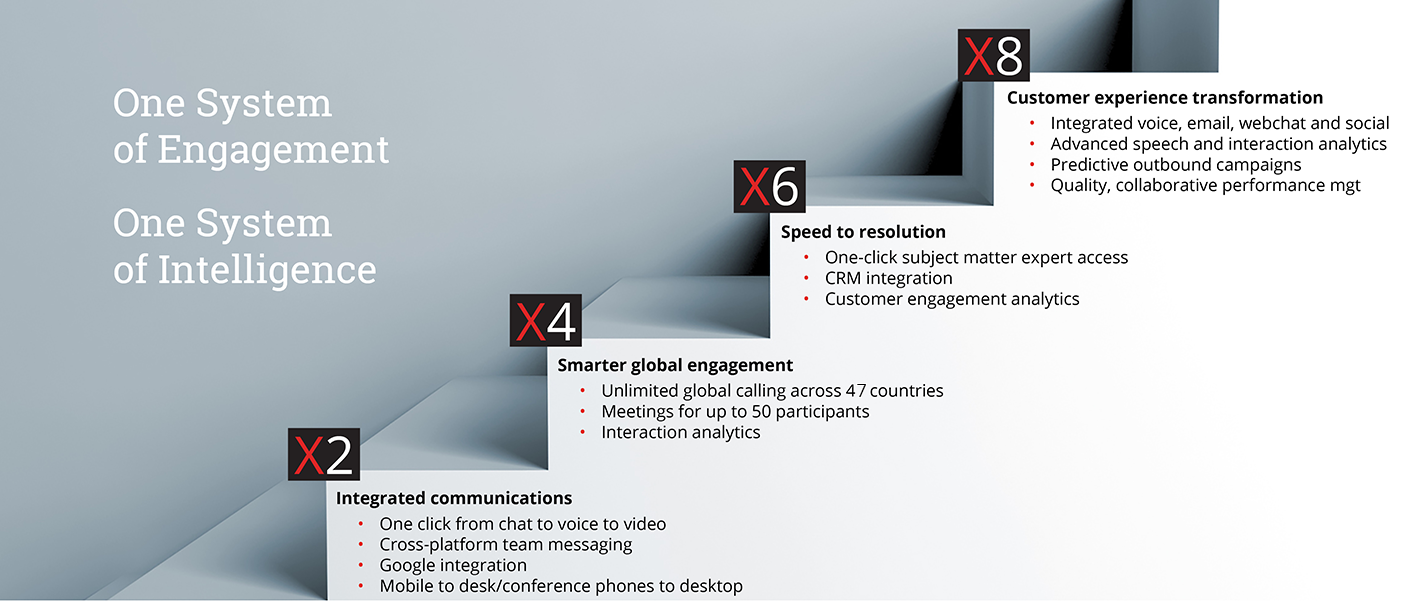 The 3rd Wave of enterprise communications brings the power we have as consumers to the business creating one system of engagement and in turn, one system of intelligence. With a single cloud engagement solution, you can now arm employees with the tools they need to communicate, collaborate and access the organization's most valuable data and experts in one intelligent, easy to manage solution. One engagement platform allows you to move at the speed of employee and customer expectations, leading to less churn and more revenue.